About Us
Welcome to the General Services Association Website. The GSA is an association of tutors. The GSA is company limited by guarantee and has been delivering training in the prevention and management of violence and aggression in health and social care since the mid 1990s. We are mainly based in healthcare and have a number of independent tutors. We have tutors throughout the United Kingdom and Eire but we also have tutors overseas. We have nearly 700 registered members. Tutor courses are run throughout the UK and Eire. They are run by a group of 30 senior tutors who have all graduated to this level following the fulfilment of a number of very exacting criteria. We hold an annual conference at venues throughout the UK. Conferences have been held in Newcastle, Edinburgh and York in recent years. We have explored subjects ranging from governmental initiatives to the experiences of service users. Throughout the rest of the website you will be able to explore the approaches we use to help prevent and manage aggression in the workplace. This website is designed in a way that you can understand how we work and how to become a tutor.
Meet The Directors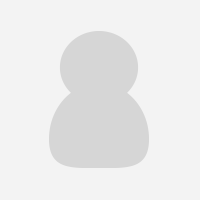 Mark Bond is from a healthcare background. He started his career in the NHS in 1992 but moved into the private sector and forensic services where he remained as a support worker/health and safety advisor until 2005. Mark qualified as a GSA tutor in May 2004 and became a Senior Tutor in 2010.He has undertaken various teaching qualification including 7302, 7407 and Cert Ed and holds a BSc in Violence Reduction from the University of South Wales. Mark has recently joined Berkshire Healthcare as a Personal Safety trainer after leaving South London and Maudsley NHS Foundation Trust where he worked for over 6 ½ years as an advisor in Promoting Safer and Therapeutic Services, he has recently took up the role as leading Personal Safety trainer at Prospect Park Hospital in Reading Mark holds a number of other train the trainer qualifications. These include Health and Safety, First Aid at Work, Anaphylaxis, Oxygen and Various Fire qualifications including Fire Management and Fire Warden. Currently Mark is the Director responsible for collecting the injury data for the GSA, he is also writing a theory curriculum for GSA Tutor courses.
I have worked for the NHS since 1989, working within adult and child Learning disability, and adult mental health. During this time was a registered Home Manager for several large residential homes, and worked within Local support units. Qualified as a National Control and Restraint General Services Association tutor in March 2004, and then as a senior tutor within the now General Services Association in June 2007. As a senior tutor for my trust I was responsible for designing, implementing and evaluating physical intervention courses. And for facilitating the update and training of the South west GSA tutors.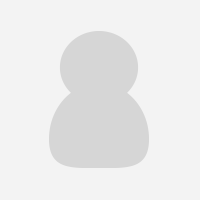 Lilias is from a nursing background, specialising initially in orthopaedics and then moving to Mental Health for the majority of her clinical career. She has been a GSA Tutor since 2002 and a Senior Tutor since 2010. Lilias joined the board of directors in 2011. She is a Violence and Aggression Prevention Advisor for NHS Highland.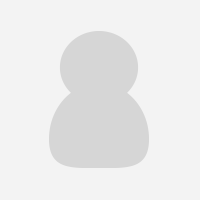 Stuart has a professional background in Psychiatric Nursing and he has been a GSA member since its inception in 1996. Stuart has been a Senior Tutor since 2000 and was elected to the Board of Directors in 2007. He has worked on the development of this website and is co-chair of the Scottish Forum. The forum meets three times per year to discuss local issues, GSA developments and share information.
Effective from 1st January 2015, John is the current General Secretary of the GSA and is the first point of contact for all enquiries to the GSA. John is a retired Registered Nurse for people with Learning Disabilities. He trained in 1980 and since then has worked with children, adults and older people. He managed the local Support Unit in East Devon until its closure and then worked on a specialist unit for people with autism. John then managed a team of Primary Care Liaison nurses across Devon, up until retirement in 2016 John has spent 20 as a years as a tutor, teaching physical interventions, the Management of Violence and Aggression and First Aid. John became a GSA Tutor in 2004 and a Senior in 2007. He stood down as a Senior in 2014 to take up the opportunity of becoming a director. In his spare time John is a keen photographer.
John Gilmour- RMN, BSc (Hons) Professional Practice (Violence Reduction). Violence Reduction Service – NHS GG&C (Mental Health). Clinical Violence Reduction Specialist. SPSP stream lead (Violence, Restraint & Seclusion Reduction). Director & Senior Tutor (GSA). Mob: 07816 174 476 Dykebar: 0141 434 4238 Secretary: Mhairi Cowan Riverview RC; 01389 812 010 Email: john.gilmour@ggc.scot.nhs.uk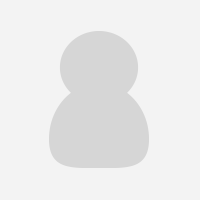 Terry has been training tutors from an extensive range of backgrounds for more than 20 years. He has a comprehensive knowledge and understanding of the factors relating to violence and aggression in secure environments. Terry has been the Management of Violence and Aggression Director for Partnerships in Care for the past eight years. He has been a GSA Directors since 2002 and has been a senior tutor since 1997. Terry has led the development of the Core Curriculum of techniques.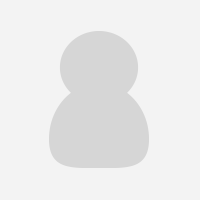 Mark has worked in training and development for over 25 years. He is an independent trainer who delivers conflict management, team interventions and lone working training. Mark joined the board of directors in 2012. He is a GSA tutor and works closely with a number of NHS Trusts in the North of England.
Jan is a retired Registered Mental Health and General Nurse with 38 years experience in the NHS holding a variety of Senior Nursing posts, mainly in Challenging Behaviour and Acute Psychiatric Admissions where she developed her interest in Prevention & Management of Violence & Aggression. She set up the Prevention & Management of Violence & Aggression Training and Advisory Service for NHS Lanarkshire in 1999. She managed this department until her retirement in 2011. Jan became an GSA Tutor in 1999, a Senior Tutor in 2004, a Director in 2012 and Deputy General Secretary in 2015.